A group for romance writers who live on the Eastside of Lake Washington in Washington State!
---
What's Coming Up at Eastside RWA:
---
In 1992, Darcy Carson and others formed Eastside RWA, a chapter of Romance Writers of America based in Bellevue, Washington. Since then, the chapter has grown to over thirty talented members, 11 currently published. Eastside RWA is a place where both published and unpublished romance writers will find encouragement, friendship, and resources to hone their craft. Welcome to our chapter, we hope you'll Join Us!

This page was last updated: 04/12/01
---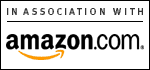 Want to help Eastside RWA? Buy your books through Amazon.com! Every time you link to Amazon from Eastside RWA's homepage and buy a book, and every time you buy one of our author's books through the link on this page, Eastside makes money! Hey, you get your books and you get to help out a great writing organization!
---
Are you a member of Eastside RWA? Do you want to keep in contact with other members through a fun and easy to join list? Well then:


Click to subscribe to Eastside RWA!
---
Questions/problems with this site should be directed toward the webmistress.