A group for romance writers who live on the Eastside of Lake Washington in Washington State!
---
What's Coming Up at Eastside RWA:
(Click on the "Meetings" button at left for more information)
July and August -- No meetings, chapter summer break! If you are a member, be sure to stay active with the group on our email link.

Not on the link? See the information at the bottom of the page on how to join. Not a member? Click on the "Our Chapter" button to the left for information on how to join RWA National and Eastside RWA.

Coming up this fall:

September 11 -- Sheila Rabe and Pam Binder

October 9 -- Cherry Adair

November 13 -- Critique Session (tentative)

December 11 -- Marcella Burnard, "Getting Into Character" workshop
---
Check out the Links page for great links to information you want to know! Recently added is a section on upcoming events for writers and/or romance readers.
ATTENTION EASTSIDE RWA MEMBERS: If you have any links that you would like to see added to the Links page, please email them to the webmistress. This is a great opportunity to share your favorite sites for research, links to your own workshops on your personal web site, or any other links you think other romance writers would appreciate. Thanks for your help in making the Eastside RWA web site a useful tool for all of us!
---
In 1992, Darcy Carson and others formed Eastside RWA, a chapter of Romance Writers of America based in Bellevue, Washington. Since then, the chapter has grown to over forty talented members, 13 currently published. Eastside RWA is a place where both published and unpublished romance writers will find encouragement, friendship, and resources to hone their craft. Welcome to our chapter, we hope you'll Join Us!

This page was last updated: July 10, 2001
---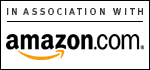 Want to help Eastside RWA? Buy your books through Amazon.com! Every time you link to Amazon from Eastside RWA's homepage and buy a book, and every time you buy one of our author's books through the link on her page, Eastside makes money! Hey, you get your books and you get to help out a great writing organization!
---
Are you a member of Eastside RWA? Do you want to keep in contact with other members through a fun and easy to join list? Well then:


Click to subscribe to Eastside RWA!
---
Questions/problems with this site should be directed toward the webmistress.