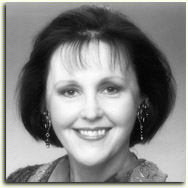 Nina Gettler (w/a Nina Beaumont)
After spending 25 years in Austria, Nina relocated to Seattle in July 1995 on the strength of a gut feeling that this was the right place for her to go (and it was). Nina, who is of Russian descent and whose family tree includes the Stroganoff family and several other interesting historical characters, was born in Salzburg, Austria. She grew up in Massachusetts and after spending her first two years of college in Austria, graduated from the University of Massachusetts with a B.A. in French and an M.A. in German.
Returning to Austria in 1970, she worked for sixteen years as a translator for English, Russian, French and Italian before turning to writing full-time. Her life-long interest in history and her fluency in several languages has been of great help in the in-depth research she does for her books, which includes traveling to where the stories are set. Her first historical romance novel was published in 1991 and was nominated for a RITA for Best First Novel. She has written eight historical romance novels. The latest one was THE SHADOWED HEART, which is set in 17th century Venice.
Currently she is working on a romance set in medieval England and a contemporary novel set in Tuscany that celebrates friendship between three women on vacation in Tuscany. She also keeps busy teaching an on-line writing class (syllabus and recommended reading list at http://dallastexas.net/writing) and doing translations.
BACKLIST: (Many titles are no longer available. Please check your local used bookstores!)
SAPPHIRE MAGIC, October 1991, Harlequin Historicals
PROMISES TO KEEP, November 1992, Harlequin Historicals
ACROSS TIME, January 1994, Harlequin Historicals
TAPESTRY OF FATE, November 1994, Harlequin Historicals
TAPESTRY OF DREAMS, July 1995, Harlequin Historicals
TWICE UPON TIME, February 1996, Harlequin Historicals
SURRENDER THE HEART, April 1997, Harlequin Historicals
THE SHADOWED HEART, July 1998, Harlequin Historicals:


Buy it now!!
Visit Nina's Website!
Email Nina!