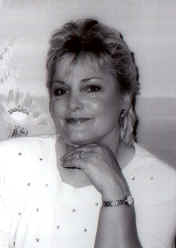 Adrianne Lee
Adrianne Lee is a Seattle area native. She grew up in Kent, Washington and raised her three daughters in Maple Valley. She presently lives in Sequim with her own sweetheart of going on 38 years, Larry. Her mother was a strong influence on her choice of writing material; she's an avid mystery reader and introduced Adrianne to the genre. And now Adrianne has introduced her mother to Harlequin Intrigues.
She sold her first two books, both romantic-suspense single titles, to Zebra. With the sale of her third book, she broke out of mainstream and into category. Currently, she has sold Harlequin Intrigue eleven books. She is currently working on a Single Title sequel to the novella and a mainstream thriller.
COMING SOON:

UNDERCOVER BABY Harlequin/Intrigue April 2001 Pre-order Today!


HIS ONLY DESIRE Harlequin/Intrigue Winter 2001
BACKLIST:
ENDLESS FEAR Zebra/Kensington August 1992 (Special Order)
NIGHT TERROR Zebra/Kensington May 1993 (Out of Print)
SOMETHING BORROWED, SOMETHING BLUE Harlequin/Intrigue October 1994 (Out of Print)
MIDNIGHT COWBOY Harlequin/Intrigue January 1996
EDEN'S BABY Harlequin/Intrigue August 1996
ALIAS:DADDY Harlequin/Intrigue June 1997 (Out of Print)
LITTLE GIRL LOST Harlequin/Intrigue October 1997 (Out of Print)
THE RUNAWAY BRIDE Harlequin/Intrigue August 1998
THE BEST KEPT SECRET Harlequin/Intrigue, Christmas 1998 (Special Order)
THE BRIDE'S SECRET Harlequin/Intrigue, Autumn 1999
NAUGHTY, NAUGHTY (anthology, "Winner Take All") St. Martin's Press, Late 1999
LITTLE BOY LOST Harlequin/Intrigue August 2000
Visit Adrianne's Website!
Email Adrianne.